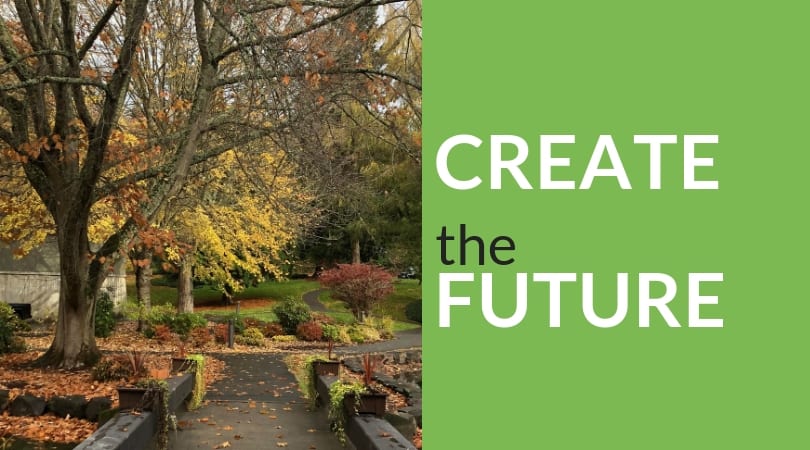 People might think of running a business as a solo endeavor, but the truth is that none of us can do it alone. In order to make a big impact in or contribution to the world, we need to share our vision with others, inspiring and motivating them to join us. This is leadership: creating a shared future together and working to implement it. And all of that happens in communication.
After returning from the Institute for Generative Leadership's Foundations Workshop, the essence of leadership has never been clearer to me. While the program is truly an immersive experience, and one that I highly recommend business owners and leadership teams attend, I had a few key takeaways that I want you to start benefiting from now. So here are my thoughts distilled into three key questions for your team to ask every day to create strong communication and therefore greater business success:
1. What do we care about?
What we care about as individuals shapes every aspect of our life and work. When we're connected with what we care about, we have value, meaning and satisfaction in our lives. When we don't, we feel unfulfilled, unsatisfied and unhappy.
Similarly, every business owner gets into business to take care of something, to solve some need we identified in the world, and to do it our way. When we live and work in alignment with that care, things click and make sense, and we're able to find flow. When we are surrounded by team members whose care is in line with ours and see them contributing to it, we flourish.
Yet so often, we're distracted or cut off from our care. We bring team members into our organizations without clearly articulating our care or taking the time to understand theirs. Or we post our care on walls and in notebooks without living it day in and day out. The result is breakdown and burnout.
Define your care and keep it front and center every day. Don't merely state it. Live it.
2. What shared language and understanding do we need?
Everyday we throw around words like "customer satisfaction," "revenue" and "team." Business conversations and meetings focus on the "how" around these ideas. How to increase customer satisfaction. How to bring in more revenue. How to build a team. But what if I have a different definition of what customer satisfaction is than you do? How can we possibly get on the same page when our language is not aligned?
We often make the unconscious assumption that others see the world how we do, because our history and our stories are so close to us. We fail to realize that there are other histories and other stories that shape the way those around us see the world — and the way they define words.
Generate a shared understanding of what words mean. Ask "what" before "how."
3. What are our standards?
When standards are assumed and not spoken, it's the same as asking other people to be mind readers. It's simply unfair and unrealistic. When we assume that someone understands what we've never stated, we can bet that communication will break down. That in turn generates waste, dissatisfaction and distrust.
Our teams make many promises every day – to team members, promises to customers and vendors. In order for these promises to be trustworthy and shape the right action, we need to ensure that our standards mean the same thing to everyone on the team.
Clearly define and articulate your standards.
All of these questions manifest themselves in communication – the conversations we have, and the conversations that are missing. With alignment on care, a shared language to use in expressing that care, and commitment to standards, you have a "we" orientation from which to create the future together, one small step at a time.
Could your business use guidance in how to build better communication that drives success? Contact Kleriti Business Solutions today. We'll help ensure that your team members have a shared understanding of future goals and how to reach them.