Analytics today. How much data do we have available just a click away? It's unreal.
Most of the data we can access today about our business, our clients and the market in general is downright fascinating. But the excitement of all that information quickly deflates when you find yourself neck-deep in data without any idea how to use it.
Not all data is created equal. You can end up with a ton of information that doesn't inform you on your daily business functions and which quite frankly isn't that useful.
Gain relevant and actionable insights by developing and using the right KPIs (Key Performance Indicators). Easier said than done, right? It's true that this will require some development. Well-crafted KPIs are worth it, though, when you see them clearly outline your business's road map to success.
First, I'd like to back up to one essential KPI "pre-step." The following section is a must read before starting strategic KPI work, because ultimately your KPIs will be based off of this basic ingredient.
Start With The Right Goals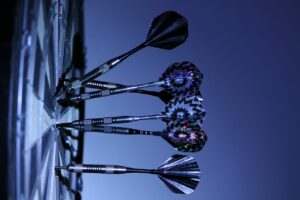 Your KPIs, in essence, are the metrics to check your progress against your goals. So setting the right goals for your business is essential to later craft the KPIs that measure their status.
Here's an example. Let's say you just rebuilt your website. It seems obvious that increased traffic would be a goal, right? That means increased visibility, maybe even improved SEO or a better user experience bringing more people to each page. But is website traffic necessarily the right goal to know if your website is performing well?
Websites aren't (or shouldn't be) built solely to "get more traffic." If the business's goal is to get more business, then a more appropriate goal for the website would be to get more online conversions. Higher website traffic comes with more conversions sometimes (for sheer volume), but definitely not always. By looking at conversions instead, you're encompassing all the other factors that ultimately lead you to your goal.
Specific website conversion goals might include when users:
Register for an event
Submit a question
Make a payment
Fill in a form or opt in to something
Did you catch it? These goals all have a direct and measurable effect on our number-one business goal: growth. And by making it measurable, you naturally identify the KPIs that are worth watching to get where you want to go.
For some businesses, KPIs around things like employee performance feel harder to quantify—at first. Let's work with another example. Is it the number of calls your front-desk employees are making that you want to monitor and improve? Or the number of appointments set with potential clients? By identifying the right goal, your KPIs will be easier to pick out.
How about business strategy KPIs? Client retention KPIs? See more examples and tips on choosing your KPIs in this well-done Hubspot article. Right here and now, I've got some more ground to cover to make your KPIs usable and effective.
Lagging Vs. Leading Indicators
It's important for me to take a moment and talk about lagging vs. leading indicators. This is one important and fundamental way that performance management is broken down in business, and it's also something I talk about with Kleriti clients and in my new self-guided online course, DuplicateU.
Lagging indicators are usually "output" oriented, meaning they measure something you're looking at in hindsight. Think about financial performance, profit and cost metrics. These indicators are very easy to measure, while being more challenging to influence.
Leading indicators are the "input" factors in your business's performance, meaning they measure something that's in your control now. Leading indicators are measurable in the context of today or the immediate future, making them harder to measure but easier to control.
Want another example? Imagine a business that has some form of tech user support, like a SaaS start-up. They might have internal policies stating how to resolve client issues. Let's say they even sold their clients on a commitment that they resolve all help-desk issues within 48 hours.
The output or "lagging indicator" is easy to measure—how many tickets are closed within a 48-hour window?
And how do you influence that lagging indicator? If tickets aren't getting closed out, what KPIs are in your control? Maybe you see that incidents not touched within two hours are those that don't get closed within 48. Your "leading indicator" could be the percent of incidents not worked at least once in a two-hour window.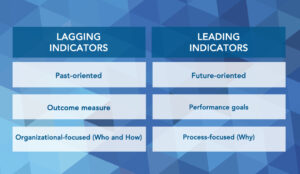 For more examples, you can check out this accounting-specific article on leading and lagging KPIs.
Crafting Your KPIs In A Usable Way
So you have your goals and you have your KPIs. You even know how lagging and leading indicators work.
How do you ensure your KPIs are not only insightful, but also actionable?
An actionable KPI is an effective KPI, because the whole point of these metrics is to make smarter business decisions.
To spur action, your KPIs are effective and useful once you set targets for them. And describing the desired performance of these metrics is how your data will be interpreted later. This step defines good performance and bad performance along with thresholds for upper and lower limits.
And here we are at another "how:" how do you measure against those targets?
Establishing KPI Scorecards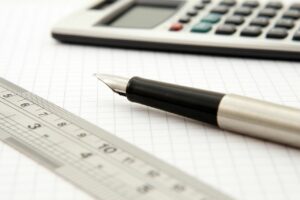 Once you have all these numbers clearly defined, the final steps are to set them up in a highly usable scorecard and establish a cadence for scorecard review.
The scorecard should include:
The KPI
The target
Who in the organization (team or individual) is responsible for driving it
How the metric is collected/measured (to ensure consistency)
Then establish a process where the scorecard is reviewed regularly (I recommend weekly) with a red light/green light report out so that corrective action can be taken as soon as possible to get metrics that have gone off track back on track.
For example, I work with the leadership teams of Kleriti clients to elect a set of 6-12 numbers that on their own give an absolute pulse on the business. These KPIs are formalized into a scorecard, data is collected and reviewed weekly by the leadership team and red light items are discussed with specific action items assigned to individuals to get them back in the green.
Ensure KPIs Are Understood And Used Across Your Organization
It's essential that everyone on your team be aware of what you're trying to achieve and how you're measuring progress. KPIs form part of your business strategy decision-making across the board, and everyone should be clear on how their contributions affect major KPIs.
Communicating KPIs keeps your team on their toes and it also provides an opportunity to applaud success. People react to numbers, and meeting goals is something that can be shared and promoted company-wide when KPIs are hit out of the park.
Data and metrics are everywhere. For your business, only KPIs that are well designed and actionable will be effective in tracking progress to reaching your goals.
I spend a lot of time with Kleriti clients helping them define goals, identify KPIs and create the scorecards to assign responsibility and streamline the collection of usable data. If you have questions or want to know more about any part of this article, don't hesitate to send me an email directly.