Policies are like your company's "rules of play." They provide context, constraints and direction for your business and all the players on the field. And for practical reasons, it's imperative to have those policies written down.
It's a reality that many policies are developed after something unsavory happens—accidents, performance problems, poor judgment. However, often times these situations could have been avoided altogether (along with their associated cleanup and negative impact on productivity, resources, etc.) with some time and intentional foresight put into defining and documenting standards and expectations upfront.
You want to avoid fire-fighting policy writing. Trust me. It's more satisfying and effective to have the right policies in place ahead of time—and the peace of mind is nothing to sneeze at, either. If you want to take a bigger step back from your business, delegate with confidence and know your staff has the information they need, well-written policies will play a crucial role.
And now, the $10,000 question: how do you know what needs to be documented in a policy and what doesn't? If you were really ambitious, you could write 100 policies and still have more in the queue. So how do you know which policies are really necessary?
Keep reading and I'll spell that out.
To get started with a basic, no-strings-attached overview, this article will leave you thinking in the most practical terms possible to get the policies you need.
An Ace Up Your Sleeve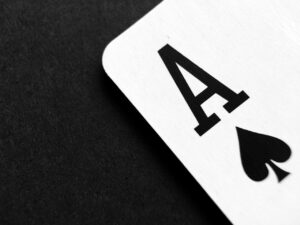 It starts with the question, "Do I need a policy for that?" And to keep it simple, there are several policies that are an immediate and emphatic "Yes."
These include some of the key HR policies you may already have written out. For example:
Workplace health and safety policy
Equal opportunity employment policy
Code of conduct
Leave of absence policy
Employee disciplinary action policy
If you have yet to write two or more of these, check out this Inc.com article about fundamental business policies and how they're written.
And whether you have one or all five of these key policies drafted, they will provide you with an insightful place to start for the rest. Because these are such fundamental policies, they can act as templates for other policies you need written out.
To get the wheels turning on additional policies your business needs, think about the answers to the following questions:
In order for team members to be safe and successful in their roles, what underlying rules must they play by?
In order to deliver on promises to clients/customers/patients, what must happen every time, without fail?
In order to maintain legal, financial and industry compliance, what regulations exist and must be clearly communicated?
Remember, putting company policies in writing makes them official. It's how employees know what the business takes seriously and what the rules of the game are. Your business will function better when everyone knows exactly where they stand.
Do I Need A Policy For That?
Having the right policies in place starts with a deeper look at the typical buckets policies fit into. I'm willing to bet that, when reading this list, a policy you have (or think you need) will come to mind in most, if not all, of the categories described.
1: Organizational Mission And Structure
Documents like your mission, vision, core values, job descriptions, organizational structure and decision-making matrix form your organizational policies. They set the context for who plays what role in the organization and how the roles work together. At the same time, they describe the fundamental culture of your organization that is part of everyone's experience.
2: Administrative Policies
If you have regulations for in-office printing or want to set clearer standards for social media and internet use, you're on the way to some decisive administrative policies. These are the policies that outline how resources are to be used. These policies also have ensuing impacts on other aspects of your business.
3: Facility Management
If you have client or employee parking, have standards you try to keep for the appearance of office space or need to carefully manage the use of office supplies, it's important to get these details down in facility management policies. A lot of these concepts might be "duh" points for some workers, but with policies in place you can hold staff accountable so that those standards don't slip.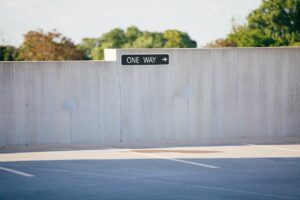 4: Client And Client Records
You'll probably have multiple procedures relating to lead tracking, client communications, project management and the like. Client policies are the backbone to those more practical procedure documents. I'll put it this way: by clearly outlining how clients are to be treated, what the priorities are (from regular service to escalated cases) and how client information must be handled, your staff will have clear guidelines to follow consistently.
5: Employment And HR
This bucket gets into some of the must-have policies we discussed above, including equal opportunity and disciplinary action policies. The HR category of policy writing is generally the most complex, covering topics like your hiring process and job descriptions, personnel files and access to employee records, wage and pay information, benefits and insurance and more.
6: Workplace Health And Safety
This final bucket of popular policies includes things like workers' compensation, employee health and well-being efforts, accident reporting and more. These are some of the most important policies to have out in the open, too, because your staff should be kept aware of their benefits and rights as well as the necessary action in the case of a safety or health-related incident.
What's A Policy vs. A Procedure?
Did you notice anything missing from that list of "policy buckets?" How about all the day-to-day tasks, instructions and standards that actually make your business do what it does?
Having clear and well-documented policies is essential to running your business. And you need equally clear procedures, too, so it's worth taking a moment to differentiate:
Policies are documents setting standards and providing core information for employee and employer rights, responsibilities and values. For example, organizational mission and structure documentation; policies related to client records; employment and HR issues. Policies are generally more applicable to the whole business and staff.
Procedures are the "how to" documents for everything from a position's responsibilities to instructions for specific tasks. Many procedures will be shared across teams, and the rest will be specific to certain roles or responsibilities. Procedures include the step-by-step descriptions and requirements of how to keep the business running and doing what it does.
Where policies set things like KPIs and company values, procedures outline how those KPIs and values are met.

I'm passionate about policies and procedures. They act as load-bearing building blocks in your company's stable growth and success. And I have so much to say, in fact, that I answer these questions about documenting procedures in greater depth in my new self-guided online course, DuplicateU. Be sure to check it out.
So, Do I Need This Policy?
You've taken a good look at the different buckets of policies and how existing policies can inform new ones. I'm willing to bet this left you thinking about one or more policy that you don't have yet.
So, how do you know if you really need that policy? Every business is different, and not every company is going to need the same policies. A digital marketing consultant, for example, won't need the same "client home and property policy" that a handyman provider would.
It comes down to the biggest accountabilities for your business, which in turn are also generally the biggest areas for risk. Policies establish boundaries, guidelines and best practices for acceptable behavior. Is your staff falling short of a specific "acceptable-level" of conduct? If so, then that's the first policy you need to write. Do you have another positive behavior you want to promote and normalize? That's the next policy you need to write.
Writing policies is about more than putting out fires. It's also about creating a self-sustaining business with the standards you want your whole team to uphold.
Do you have a specific policy you've been thinking about? Or a behavior you want to shape, and you aren't sure what policy would effectively do that? Contact me today! With the DuplicateU self-guided online course newly launched, I've been deep in the weeds on this and related topics recently, and I would love to make your question a part of the conversation.