A promotion is exciting—and stressful. According to a recent study by DDI (an HR consultancy firm), 60% of managers felt that their initial promotion to management was the second most stressful time in their lives (second to divorce, for those who had experienced that, too).
The shift to a management role means the shift to a role as a formal leader. Sometimes this transition happens with promotions, and sometimes it happens with the natural progression of the "technician-turned-business-owner" where you go into business for yourself and are suddenly running the show.
How can you make this transition successfully and smoothly? I'll give you a hint: what got you here isn't going to get you there—that is, firmly planted as a respected and effective manager.
I've coached many people in this position. It's a demanding time, and as stressful as it can be, there's also an innate excitement to embrace the challenge, expand your skillset and have an even bigger impact. Let's examine the three must-have skills to make this transition as rewarding as possible, for you and everyone you're leading.
When Does This Transition Happen?
I've seen it so many times. The high-performer, go-to and trusted worker gets promoted and finds him or herself leading a team. Oftentimes, people in this position have no formal management training, and even more often they have no formal leadership training. They struggle to adapt to their new role and continually get pulled back into doing the work themselves.
This is one way it happens.
In other cases, someone in a technical, do-the-work role has performed outstandingly, and then has the opportunity to "go it solo." Sometimes these people have grown out of the business they were formerly employed at. Almost always, these people are hungry to create and expand their own organization. And then, these folks find themselves in the position of leading a team and growing a company.
Whichever is the case for you, the transition from performer to manager requires a different conversational skillset. And yes, it comes down to conversation—because now you're coordinating the work instead of doing it. Here are the essential communication steps you need to take now:
Step 1: Clearly Establish The Foundation:
 What the team cares about
Teams exist to make promises and deliver on those promises. These promises must be grounded in a common purpose/vision that the team lives day in and day out in order to organize and operate effectively together. This shared care is like your "North Star" – it guides the decisions you make as a team, the work you engage in and how you measure success.
 What shared language the team needs
Before you start throwing words around, it's vital to establish what language you'll be using as a group, and what that language means. "Customer satisfaction," "revenue" and "team" are all examples of terms that need to be clearly defined to ensure everyone is working with the same understanding of their meaning. Without this shared understanding, team members could think they're on the same page as you when, in fact, they're not.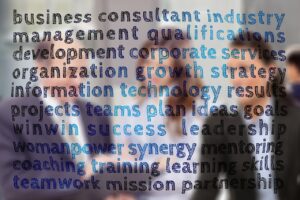 What standards the team holds
Standards left assumed or unspoken are unfair and unrealistic. Communication breaks down if you don't establish standards clearly from day one and then continue reiterating them. These standards include how the team coordinates work together, as well as how it interacts with internal and external customers. These standards also provide a shared understanding for how performance and outcomes will be assessed. Everyone needs to be clear of the rules of the game they're playing, and when something is unclear, take the opportunity to open a conversation to bring clarity.
Being responsible and accountable for managing your team's capacity and outcomes (not to mention the satisfaction of clients affected by the results) starts with establishing these three pillars of effective communication. Read more about each in this article on shaping the future of your business.
Step 2: Coach People Effectively
Coaching your team means helping them find the answers, not giving them the answers. Often, new managers fall into the story that it will take less time to simply provide an answer than to coach a team member through the process of arriving at their own answer. This approach stifles the team in a number of ways:
It inhibits the growth and development of the team member, since he or she is not being challenged and supported to solve problems.
It keeps the manager in the cycle of doing the work, which leads to capacity issues.
It assumes that the manager has the best answer, which in many cases is not true. Stifling creativity and different ways of thinking short-circuits the team and the organization.
The metaphor goes that, if someone comes to you with a monkey on their back, they have to leave with the monkey (not leave it with you). That monkey might be a problem to solve, a deliverable that needs to get done, or even a simple question. Your team will not grow if you let them dump things on you. (And it won't be good for you, either.) Instead, help them think through what options there are, evaluate those options and determine a course of action.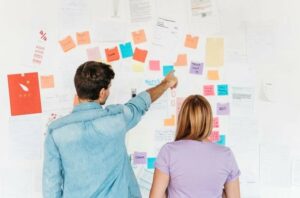 Helping your team find the answers and forge a path forward isn't inherently about tough love, either. Rather, it's an empowering force. When your team members are challenged, they ultimately feel more useful. This and other tips on things NOT to do to team members were written about recently on Inc.com.
You've heard about helicopter parents who hover so close to their children and remove all obstacles in their path that the children miss developmental opportunities. Delegating appropriately is another "must" to make sure the same doesn't happen to people you manage.
Step 3: Make And Fulfill Promises
As a manager, it's your responsibility to make promises on behalf of your team that they can fulfill to the standards the team has set. Doing so requires some key elements:
Manage the team's capacity
Now that you're responsible for more than just your performance, you must stay in-tune with what the team can take on. Being in a default mode of saying "yes" to everything that is asked of you and the team is a quick road to dissatisfaction and burnout. It can also lead to the disappointment of customers and others when the promise is not fulfilled. Rather than jumping to "yes," open a conversation with your team as a whole, or specific team members, about what's possible—and then respond. That shared care comes into play here as well. Staying in alignment with that purpose will ensure you're supporting your team in pursuing the activities that matter most.
Hold yourself and team members accountable for the promises you (and they) make
When you make a promise, fulfill it, and expect the same of your team. Following through on promises made is the best way to build trust. I encourage teams to establish weekly action meetings where specific work/deliverables are committed to, and the following week must be reported out as done or not done. If there's a recurring "not done" report by a specific team member or with regard to a specific task or project, it's time to dig in and see what's going on.
Coordinate when there are breakdowns
Breakdowns are a regular occurrence in organizational life, and life in general. When the situation shifts, new information becomes available or any other change leads to a disruption in the normal course of action, call it out. Bring the breakdown/issue/red flag to light, and encourage your team to do the same. Doing so opens the conversation for how to respond/recover.
Congratulations for your promotion or for your leap into self-employment. I hope your own priorities, standards and outcomes are aligned a little clearer after reading this article. If you do have more questions, don't hesitate to send me an email directly. I love supporting managers and teams in establishing these routines to have maximum impact and maximum satisfaction.