The barrier to entry to start a business in this country is extremely low. Have an idea? Think you can do something better or different than others who are doing it? Than start a business! File some simple documents online, and you're official.
But that doesn't mean that you can run a successful business.
When it comes to running a business, there are three core functions that you absolutely must have. These apply across every business model and industry without exception. These are mission-critical, and without all three, failure is inevitable.
I talk about these functions seriously because they are that essential. You can develop these functions internally or you can outsource them, but you must have them covered one way or another.
So, without further ado, these three necessary skills for anyone running a business are:
Generate and convert leads.
Read and interpret financials.
Create and put processes in place.
These are each make-or-break, and it's not just your business that's at stake—it's your life. Keep reading and I'll show you not only why, but also how, to effectively master all three.
1: Generate And Convert Leads
Your business will fail if you don't have leads coming in. Right? At least, that's what all the digital marketing companies are telling you. And it's the truth, but not the whole truth.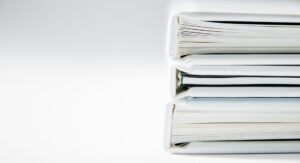 You do have to be growing your lead list, that's for sure. I'll take it a step further, though, and say that your conversion rate on those leads is even more important. If you need nine new clients a month and are only generating a dozen leads, but converting nine of them, you're right on track.
Your conversion rate will depend on a multitude of factors, and business-to-business those factors will vary a lot. Identifying the right KPIs will help give you direction on where your numbers should be.
Maybe you've already identified those KPIs. Maybe you already know where your numbers are, and you're painfully aware that you desperately need more leads—and a much higher conversion rate. To get to the heart of this, I've outlined the steps to get going in the right direction. This is something you have to work on immediately, because without generating and converting the right number of leads, it's just a matter of time until your business is toast.
Step 1 – Identify Where Your Ideal Clients "Live"
You've probably heard and read about this many, many times. Your ideal client, or avatar, is the profile of the client you best serve.
As much as you might know about your avatar (their gender and age, where they are located geographically, what they do for work), do you know where they hang out? Do you know what percent of that audience uses one social network versus another? Can you name a book that multiple people in your audience have read? Do you know what their favorite websites are? What magazines they read? Where they go for fun? What they really care about deep down?
You can get these answers through interviews of your ideal client. This will help you know where to go and what to talk about to attract and convert more leads.
Step 2 – Make A Valuable Offer
We've gone over how you'll have a much easier time reaching your ideal client when you know where they "live." You'll also have a better understanding about what makes them happy, sad, scared, relieved—and make an offer to them that's valuable and alleviates their concerns, helps them realize their dreams, etc. In essence, that takes care of what they care about. Anything that can bring real value to your avatar (while speaking to the "need" and emotional backdrop you know is there) will help position your offer as the solution.
Step 3 – Follow Up
Let's say you've done all the work up to here. To tap the well and convert even more leads, you need a system in place to easily (and, ideally, automatically) follow-up.
Sometimes called "touch programs," "top-of-mind awareness" and "drip campaigns," this refers to the marketing and messaging you push out to warm leads who already contacted you but didn't bite. This is the segment of your target audience that knows who you are and knows you provide a solution they need. Generally, two thirds of this segment learned about you before they were ready to buy, and following up is your ticket to staying in the picture until they are ready to make their decision. Without following up, it's dangerously unlikely that decision will be made in your favor.
Building a system for following up also generates content that's often sharable and repeatable, and helps bring new leads in—and thus the cycle continues.
Take these steps seriously, and remember that even a mammoth lead list won't do anything unless you both generate and convert leads consistently.
2: Read And Interpret Financials
Your financial statements are commonly referred to as "the scorecards for business performance." I love talking about the KPI scorecards I help Kleriti clients build, and financials are always a big part of those. This acumen is so essential to your business that, if you aren't on solid footing in reading and interpreting financials, you truly need to solve that now.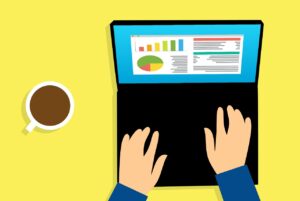 The Balance Sheet
The balance sheet gives you a "snapshot in time" of:
Assets
Liabilities
Shareholder equity
Net worth
This sheet is the quick overview of the health of your business. It's also used to calculate things like your business's capital structure and rate of return.
The Income Statement
The income statement, also called the profit and loss statement (or P&L), reports the money in, out and owed over a specific time period (rather than the balance sheet, which is a snapshot at a specific point in time). The focus of the income statement includes the net balances of money in and out.
Cash Flow Statement
We all know what cash flow is, and the cash flow statement is an equally essential concept to understand. This reports the operating cash flow as well as the financing cash flow, and—if you have investors—also includes the investing cash flow. Knowing what cash you have on hand, where it's coming from and at what cost, is essential for assessing any business's liquidity.
After you know what these financial statements are (and how to read them), knowing how to use that information is the next crucial hurdle. The good news is that this essential, do-or-die task is one of the most practical to outsource. Or, who knows, maybe it's time to upgrade to a CFO?
3: Create And Put Processes In Place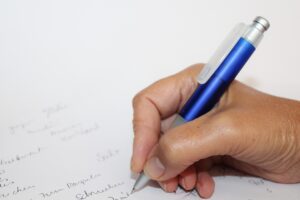 You know how your business works. In fact, you know it better than anyone. That knowledge transfer is fundamental when you bring more people onto your team—and having documented processes in place is how you transfer your knowledge (and your expectations) successfully.
Processes act to streamline and communicate recurring tasks, as well as to support improving them. So, how do you know what needs to be turned into a process? And how do you craft that process, document it and teach it to others? My new self-paced, online course DuplicateU teaches you how to do just that. And in the meantime, here are some basics to get started.
Step 1 – Determine Recurring Activities
Every business is comprised of predictable, recurring business activities. Since time is money, engaging in recurring tasks depletes your bottom line. The more you can automate, the more time and space you can free up to attend to more creative endeavors.
Step 2 – Document Everything
I can't tell you how many owners say to me, "Don't worry. It's all right here," as they point to their head. To which I respond, "That is precisely the problem!"
You see, our brains are not meant to keep track of mundane information. They're meant for higher level functioning and problem solving. Yet, when we fill them with all these details, there's no room for anything else. Do you ever feel like your brain is sometimes foggy? Or like it's really hard to concentrate on one thing? This is why! Not to mention that brains are fallible.
Operating this way is not just risky…it's reckless. Put everything on paper. This makes it shareable and teachable with others in an efficient, effective way. And it frees up your brain for more fun stuff!
Step 3 – Design Tools for Support
Every process has a set of elements (like templates, scripts and checklists) that support it. These are necessary to execute the process seamlessly and consistently every time. And these all need to be on paper so that anyone can follow/use them. The right tools allow you to automate the process, making each repeatable task easier to execute consistently every time.
Mission-Critical Means Immediate Action Needed
This article was a to-the-point description of the three do-or-die functions for business owners. As you can imagine, each of these is so important that I could devote not just a whole blog, but an entire course to it—like I did with DuplicateU, the course I designed to empower business owners to put the processes in place they need so their businesses can run without them.
There's a lot of information out there on each of these concepts, and even some excellent tools to help you. For example, read what Lucid Chart has to say about process documentation, and you'll see how their "idea board" SaaS is especially well-designed to help.
Whatever you do, don't look at the end of this article as the end of the lesson. These three business tasks are non-discretionary for your business and for your own well-being. You need to generate and convert leads, you need to know how to read and take action on your financials and you need to have defined, documented processes in place—or your business will fail. Don't wait until tomorrow. Start today, and check out DuplicateU. You'll be happy you did.