As a business owner, one of the most important things you do is delegate. After hiring the right people and setting standards for each role, you'll be faced with new opportunities on a daily basis to delegate tasks and projects, and help employees move to new heights in performance and skill.
It's satisfying to see an employee grow. So how do you know when someone is ready to take on more responsibility?
One of the first signs that an employee is fully invested in your company (and ready to take more responsibility) is when his or her vocabulary shifts from "mine" and "yours" to "ours." It's not just about the employee's success, and it's not just about the success of the company. It's about "our" success together.
This sounds great, especially with that goal in the back of your mind to get to a place where you can let go of the day-to-day and watch your business run itself. You want your hard work to pay off in a self-sustaining way. The specifics of "when" and "how" come down to human resources and recognizing when an employee's growing skillset can mean bigger opportunity for your business.
Here, I'm going to break down how to identify when an employee is ready to take on more responsibility and carry your business forward.
When an Employee is Ready and Knows it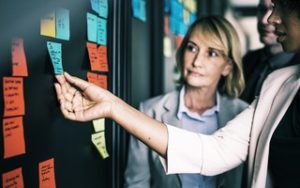 There are employees who are hungry for more responsibility and make it known to you and your team.
Naturally, any employee you're considering handing new responsibilities off to will have excelled in meeting his or her current accountabilities. Take a look at any energetic or ambitious employee against the key performance indicators (KPIs) you have in place to ensure that existing tasks are being completed consistently and correctly.
Then look at the telltale signs below that signal an employee is ready to take on even more:
Ingenuity: If an employee actively looks for solutions to problems, this demonstrates a drive to exceed expectations, play to the success of the business and ultimately take on more responsibility.
Prioritization: Taking on new tasks requires excellent time management practices. In the face of new responsibilities, an employee has to know how to stay on top of current duties and work new ones in while keeping priorities clearly outlined.
Managing deadlines: Hand-in-hand with prioritization is the employee's ability to watch deadlines and take charge of follow-up. Meeting deadlines, and proactivity communicating when a deadline may not be met, are key practices that become more essential when the employee's plate is even fuller.
When an Employee is Ready and Doesn't Know it—Yet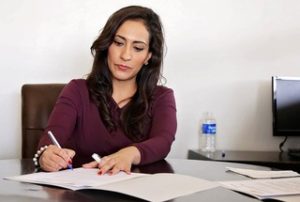 Maybe you have an employee who's showing signs that he or she is ready for more responsibility, but lacks the spark to ask for additional tasks proactively. In this case, get curious and speak with the employee about what's going on. It's possible he or she has a concern about biting off more and being successful, or simply isn't aware that there are additional ways he or she could bring value to the organization.
It's your job to see the possibilities for this employee's skillsets and strengths and match them with organizational needs.
These are some of the signs that an employee is ready for more responsibility, whether or not he or she knows it:
Excelling in existing responsibilities: This is the basic metric when thinking about handing off more assignments or tasks. If your employee is excelling in tasks on his or her plate now, it may be time to start building that employee up to bigger things.
Strong performance reviews: If your recent reviews of the employee outline strong adherence to KPIs, that's one sign that he or she is ready for more. And if your reviews include any type of self-assessment where the employee has shown confidence in work done, that's an even bigger push to start giving that employee more to do.
Acting as the go-to: If other teammates are reaching out to this employee for help with technical or theoretical questions, and he or she has the answers, this may signal that the employee is ready to take on more.

Expert tip: If other employees are going to one person with questions, this also signals an opportunity in your training program. Make sure team members are cross-trained and have access to the information they need to do their job well.
Align Appropriate Rewards
When an employee takes on more responsibility, consider what type of recognition is most appropriate. If the employee is up for a promotion or raise, celebrate the hard work that went into it. And if you hadn't thought about a promotion or a raise yet, ask yourself what that employee would need to demonstrate in order for a promotion or raise to be appropriate, and share the criteria with him or her to build up that employee's momentum.
That said, a raise isn't the only way to show an employee your appreciation. You can also recognize your employee (and encourage the same behaviors from the rest of your team) using one of several reward approaches. Handing more responsibility to an ambitious and resourceful employee will be good for you, good for the employee and good for your team if done right.
Once you do identify an employee who is ready for more responsibility, the art of delegating is another practice you'll want to master. And coupled with the recognition and rewards that will keep employees motivated in their new tasks, you and your team will be on the path to bigger things.
Do you have a specific case to ask about? Or an employee who's shown some of these signs, but not others? Leave me a comment below with your question, or reach out here.