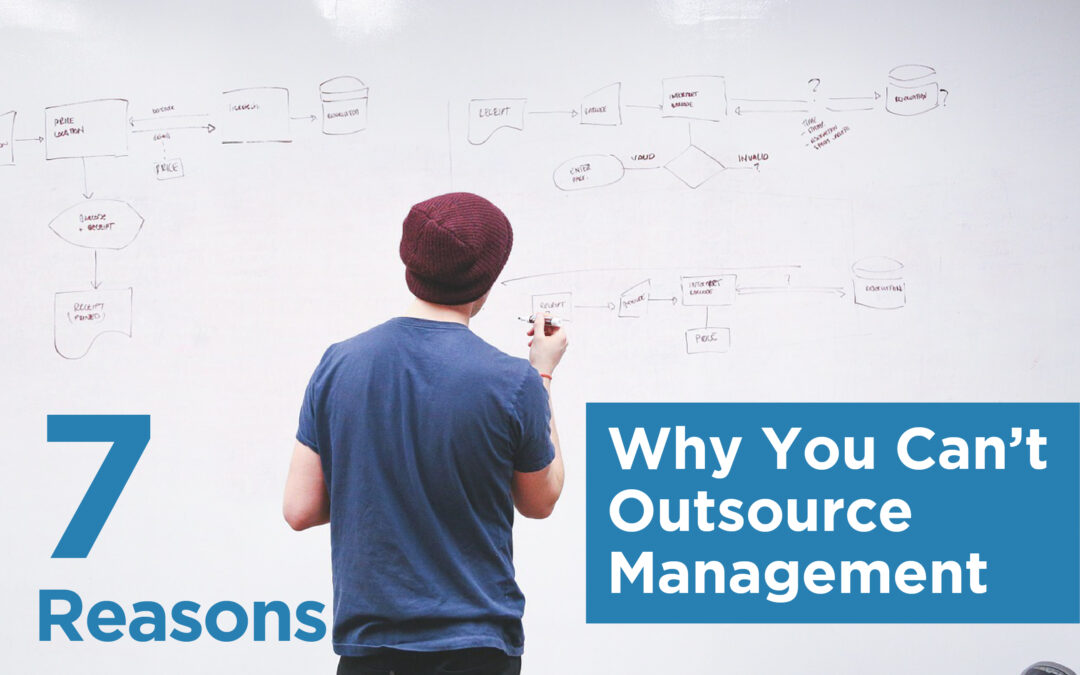 I'll be clear: you cannot outsource management. If you're the owner, the CEO or the founder of your business, your active management and leadership of your team are absolutely integral to success.
It's incredibly beneficial to outsource certain aspects of your business, especially with the growing global market of independent contractors available to outsource to. It's estimated that 300,000 positions were outsourced last year alone. Everything from social media to bookkeeping can be taken care of virtually and even on-demand, whether through an agency, a local freelancer or a virtual assistant halfway around the world.
Perhaps you wish you could also outsource management to save much-needed time and energy spent mentoring and coaching your team members, as well as organizing and coordinating work within your organization. But alas, developing team members as professionals, delegating work and holding folks accountable truly must be done by you.
Yes, active management is an essential role of a leader. In fact, providing leadership and team management is one of the three primary functions of a CEO. (In case you're wondering, the other two are business vision and financial strategy/oversight—email me personally for more information and tips on these.)
Most leaders have crossed the threshold of doubt (or desperation) at least once as a result of their management responsibilities. Appreciating why you can't outsource management could be just what you need to get in touch with why you're doing this in the first place. You want your team to be successful. You want your organization to grow. Your goals, therefore, are reflected in these seven reasons why you absolutely have to be the one managing your team.
7 Reasons Why You're The Best Person For The Job
1: You're the face of your company culture
Just like your customer service reps are the "face of your organization" for clients, you're the face of your internal company culture. Therefore, you are the most effective person to lead and motivate team members and to advance employee engagement. If you do have leadership roles below yours, you will only develop a high-performing leadership team if you work with them directly.
To positively impact employee satisfaction and company culture, you have to head your company culture. This means walking the talk and ensuring others do so as well.
2: Your expectations have to be constantly re-articulated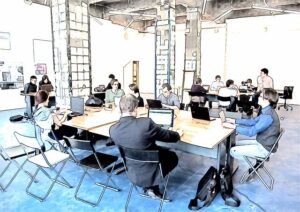 We only retain 10% of what we see and 30-40% of what we see and hear. With this in mind, don't be surprised if your expectations and values—clear though they are in your mind—don't "stick" right away with your team.
Expectations and values have to be clearly articulated, then re-articulated, then re-articulated again before they settle in across your team. No one knows your expectations better than you, and so your presence ensures the repetition of key values and standards for coordination within and amongst teams. Under your management, the right conversations take place, clear requests and committed promises are made, and the right actions are taken to carry your organization toward the expectations and end-goals you set.
3: You oversee quality control
You can only oversee quality control of the delivery of your services (and ensure client satisfaction) if you're around to see it. Clear communication of your expectations is the first part of this, and creating specific KPIs is the second part.
4: You're most aware of (and can steer your team toward) goals
If communicating your values and standards proverbially revs the team engine and sets the speed, your leadership and management are what then steer everyone around obstacles. If prioritization, focus or organization are lacking in your organization, if goals aren't met or accountability is non-existent, your management offers support and your leadership directs team members to solutions through mentorship and coaching.
5: You can effectively reward high-performance
Whether it's a team effort that hit last month's KPIs out of the park, or specific high-performing individuals you want to recognize, the sincerest rewards are delivered by you. No one cares more about the success of your organization, and no one can hold a high-performer up like the company's owner or founder.
6: Working on your leadership skills avoids you getting stuck
To revisit the E-Myth (the entrepreneurial myth that all people who start businesses are natural-born entrepreneurs), especially for those who are promoted into leadership or who have recently gone into business for themselves, it's common to get stuck in patterns of operating like a technician.
Not only does this pattern have to be broken for your sake, but if you've wondered why your organization or team members have stalled out, it might require looking inward first. Your leadership is what can set new practices and routines in place to drive focus where it needs to be.
7: You also have to develop the rest of your skills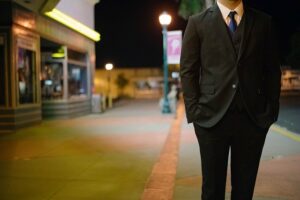 Not only is your leadership the keystone to your organization's success, it's the linchpin for your own personal change and growth. You're constantly developing yourself. By managing your organization, you'll gain the skills and make intentional moves to build yourself up in tandem with your business.
If You're Still Convinced You Need Help
If you're reading this article, you're probably feeling overwhelmed. You're so busy and have so many responsibilities that the idea of outsourcing management still sounds attractive, illusory though the idea might be.
Maybe you still feel like you need help. Something's got to give. You have the option to hire a general manager or supervisor, though two things have to be clear before you do:
First, you need the processes in place (and on paper) to give a supervisor the necessary tools to succeed. However overwhelmed you might feel, without a large portion of the exclusive knowledge in your head getting transposed to paper in repeatable processes, a supervisor or general manager will be left spinning their wheels and you won't get the help you need. Get started with Kleriti's self-guided online course DuplicateU to streamline writing these processes.
Next, you have to be sure to understand what a supervisor does and doesn't do. A supervisor helps with deliverables and accountability. A supervisor keeps everyone on track. There are some responsibilities that will always be yours and yours only, however.
Supervisors can provide input, but don't exercise hiring or firing—that's your responsibility
Supervisors make recommendations, but do not directly set KPIs for their direct reports
Supervisors will not make critical decisions about how resources are spent
Supervisors are not responsible for aligning big-picture thinking with organizational goals
Whatever you choose to do, whichever route you feel is best for your organization, take action now. Look at this list of seven reasons you can't outsource management and identify what you do best. Where are your natural strengths?
Next, do something about the weaker points. Where are your weaknesses? The longer you wait, the more you and your organization will suffer. Management is hard, and leadership is harder. That's why I work with clients like you to develop these skills. This list gives you a handy place to start, and when you're ready to focus your energy in 2020 to grow as a leader, and realize the tremendous impacts of doing just that, contact me to chat.
It all starts with an honest dialogue. What do you think you do best? What's hardest for you? Tell me. I'm listening.