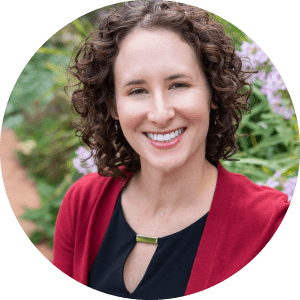 Energizing and insightful, professional speaker and business coach Sarah Krivel leaves participants feeling motivated and excited, with specific, bite-sized steps that can be implemented immediately for quick change. Sarah customizes every talk so the experience is relevant and immediately actionable for participants. With more than twelve years of experience speaking and training corporate audiences, small business teams, nonprofits and philanthropic organizations, Sarah is the perfect speaker to hire for your next meeting, retreat or conference.
STEP AWAY: GET YOUR LIFE BACK BY BUILDING A BUSINESS THAT RUNS ITSELF
Small business owners tend to be on the job 14 to 16 hours a day, 6 to 7 days a week. The freedom, flexibility and fulfillment of entrepreneurship a distant memory as you sink time and money into surviving. Get out of the day-to-day management of your business without going bankrupt…and take a vacation!
In this fast-moving program, you will learn:
The essential components of creating a seamless, scalable business
How to fully leverage the 80/20 rule in your organization
How to avoid burnout, or worse yet, going out of business
How to drive focus and accountability for yourself and your team members
A simple system to standardize, document and automate what you do every day
TIME MASTERY: PRODUCTIVITY SIMPLIFIED FOR YOUR BUSINESS AND YOUR LIFE
You may often find yourself rushing between commitments, struggling to stay afloat and keep it all together. Do you have multiple calendars and to-do lists? Get more of the right stuff done without losing your sanity…and take a break!
In this interactive program, you will learn:
The essential components of time and self management
How to avoid burnout, or worse yet, disappointing others
How to manage distractions and maintain focus on what matters
How to increase efficiency day-to-day with recurring tasks
A simple system to make the most of your use of time and reach your goals
HARNESS ACCOUNTABILITY: STOP BEING "STUCK" AND GET WHERE YOU WANT TO GO
In your busy work life, juggling multiple priorities, sometimes your best-laid ideas never make it to fruition. You may have every intention of launching an industry-changing product or writing a life-changing book, yet it doesn't happen. Follow-through on your commitments to yourself and others without working around the clock!
In this focused program, you will learn:
The essential elements of maintaining accountability
How to avoid staying "stuck," or worse yet, sliding backwards
How to overcome procrastination and perfectionism to stay on track
How to prioritize what matters and say "no" to what doesn't
A simple system to follow-through, each and every time
MOTIVATION MATTERS: TAP INTO WHAT'S IMPORTANT TO DRIVE RESULTS
For years, business leaders have relied on either the carrot (a raise) or the stick (public ridicule) to motivate. And it's simply not working. Tap into motivation to inspire the productive performance you desire out of yourself and your team without constantly fighting an uphill battle!
In this invaluable program, you will learn:
The essential elements of tapping into intrinsic motivation
How to inspire the behavior you want in your organization and get the best from people
How to avoid high turnover, or worse yet, building a toxic business culture
How to hire, evaluate and incentivize to reward performance
A simple system to uncover what makes individuals "tick"
HIRE SARAH KRIVEL AS A BUSINESS COACH AND SPEAKER FOR YOUR NEXT EVENT 14405 W Colfax Ave #144
Lakewood, CO  80401
(720) 480-4272
© 2019 Kleriti Business Solutions, LLC | All Rights Reserved